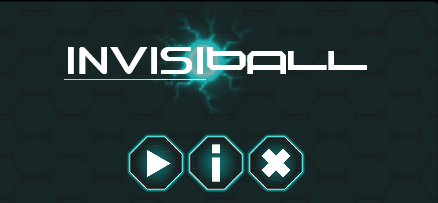 InvisiBall
A downloadable game for Windows
Portage en C# et Monogame du jeu InvisiBall initialement programmé en Lua & Love2D par Wilman pour la GameJam de GameCodeur #6.
But du jeu : Avoir le plus gros score

Version Prototype disponible sur le Playstore
Cette nouvelle version à été recodé en Lua et CoronaSDK car j'ai rencontré trop de problème avec Monogame pour Android. C'est une version de test de Corona et de Gameplay du jeu. Je compte bien l'améliorer ensuite, je réfléchie au Gameplay et à séparer les niveaux. N'hésitez pas à me donner votre avis.

https://play.google.com/store/apps/details?id=com.duruti.Invisiball

Être invisible pour passer les obstacles et réapparaître juste après ! Apparaissez trop tôt, c'est game over, trop tard, game over aussi !
Bonne chance voilà pour vous motiver le dernier Highscore partagé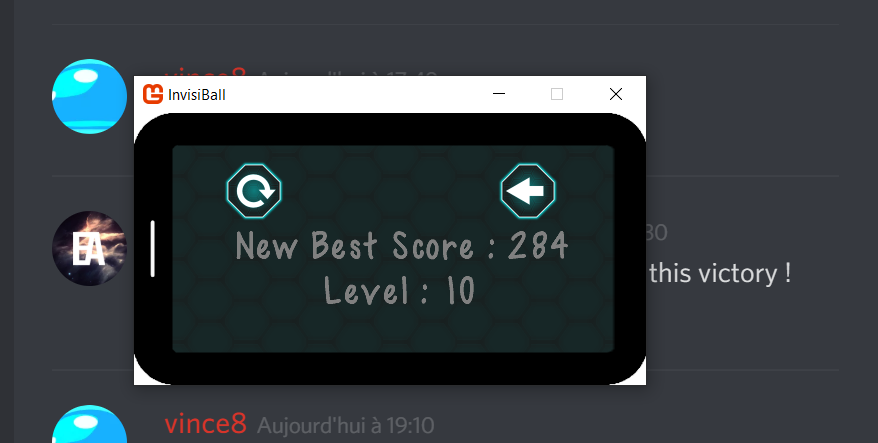 Comments
Log in with itch.io to leave a comment.
Salut duruti, je suis sur firefox, la version web ne marche pas ;(. Sinon le jeu est fun